Attendees
Chris Lis
Chief Information Security Officer
Sunlight Financial LLC
CRAIG HENNINGER
Sr. Director, Information Security
GXO Logistics
MUFG Americas Holdings Corp
John Bodzek
VP Information Risk Management - Applications & Cyber QA
MUFG Americas Holdings Corp
John Opala
CISO
Hanesbrands
Josh Brown
Sr. Director Cybersecurity Compliance
Ally.
Kim Kazmaier
Chief Integration Architect
Union Bank
Mark Terry
CIO
United Community Bank
Nilay Naik
Vice President - Digital Product Delivery Leader
Wells Fargo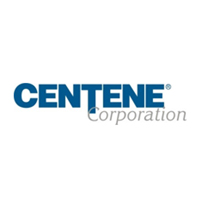 Rick Doten
VP, CISO Healthcare Enterprises
Centene Corporation
Robert Brown
CISO
United Community Bank
Sean Gallagher
CISO
Hayward Holdings, Inc.
Thomas Watson
CISO
isolved
For more information, contact marketing@cdmmedia.com or call +1 312.374.0805.
Here's what our past attendees had to say:
Very good summit. Great opportunity to catch up with colleagues. Many topics were timely and relevant.
Information Security Officer, Board of Regents of the University of Georgia
I believe this is a great event that is definitely needed in Atlanta and has strong sponsorships. Thankful for the invite!
Director Global Information Security Compliance and Assurance, InterContinental Hotels Group
The sessions were fantastic. They were well-attended and the content and speakers were well-chosen. The topics were also applicable to the current issues in the industry.
CEO, President & Co-Founder, Simply Mac
It was great. Lots of key decision makers and potential new relationships with 3 vendors.
Vice President, Enterprise Security Services, Information Security & Control, Scotiabank
The topics were just right what we are dealing with everyday, the speakers really knew what they were talking about, the event itself was very well organized, the hotel was very nice, and food was great
CIO
Warning!
Future Watchers is not afiliated with CDM Media. The link on their website to ours does not indicate any relationship, and appears to be intended to deceive.